Delivery time:
US: about 3-6 Business Days(Note: We do not support PoBox addresses)
Features:
101W:
It is suitable for places with household power such as homes and RVs, providing 1-7L/min adjustable continuous flow, and can meet your 24h/7d oxygen intake needs. In the new upgraded model, the noise is <=42db and has a large color LED screen, which realizes functions such as flow adjustment, voice broadcast, and timing operation. The machine is also equipped with remote control, which is convenient for you to realize the remote and quick operation.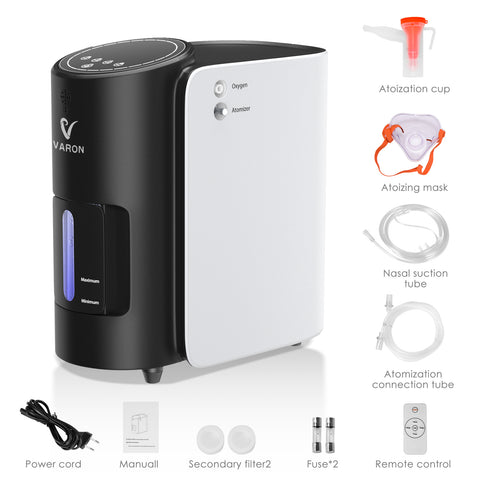 NT-03:
This is a very popular portable oxygen machine, it provides 3L/min oxygen flow rate, suitable for outdoor places, you can take it with you when you go out, the machine comes with a carrying case and battery, when you are in the park Or in places such as churches, oxygen can be freely inhaled. At the same time, the weight of the machine is nearly 3.1lb, which helps you to go out without burden.
Specifications:
101W(Home):
Oxygen concentration: 35%-90%(Adjustable by flow)
Oxygen flow:1~7L/min
Noise:≤50 dB(A)
Net weight: 5.5kg
Outline size: 305x180x300mm
Power supply: AC110V/ 60HZ, AC220V/50HZ
Output power: 150VA
Operating mode: continuous
NT-03(Portable):
Oxygen flow:3L/min
Oxygen concentration:32.5%±2.5
Product size:20.5 * 9.5 * 13cm 
Net weight:3.1Lb
Oxygen production method: PSA method
Work rate:30W
Input voltage:Dc12v~16. 8v 
Four levels of timing:40/60/80/180 Minutes 
The battery pack capacity:2500mah 14.8v, and The highest voltage Is 16.8v 
Battery: Lasts 2.5 hours